Disposable Pipette Tips for the ARS 43.2ul Positive Displacement Pipette are available in racks of 100 and bulk packaged bags of 200 and 1,000.

The Pipette Tip Rack is used as a convenient tool for mating the tip to the Pipette. Racks can be refilled using the Bagged Tips listed below.

Please contact us for pricing on orders 1,000 tips.

These tips are designed for use with the ARS 43.2ul pipette, 594KT-0432.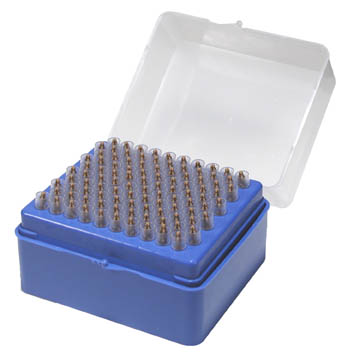 Qty
Animal Reproduction Systems
800-300-5143