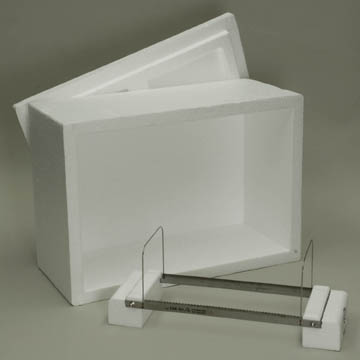 The ARS Floating Freezing Rack is designed to provide optimal cooling for up to fifty 0.5ml straws. The 3cm elevation over the liquid nitrogen is maintained during the entire freezing process so a digital thermocouple thermometer is no longer required.

A 20" x 14" x 9" foam box and lid with a 1" wall is included. This box is
ideally sized to allow loading freezing straws into goblets for storage.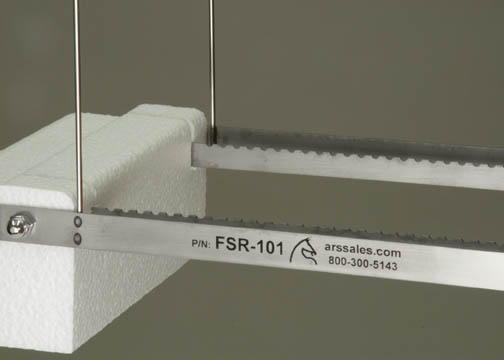 Floating Straw Rack & Cooler Chest
---
Animal Reproduction Systems
800-300-5143