• User friendly

• Built-in "Expert System"

• Self Calibrating

• Automatic Calculations
Two Equine Configurations Available: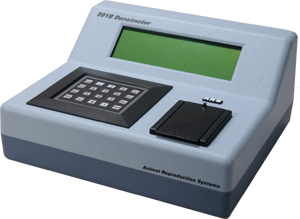 ---
The model 591B Densimeter is a multipurpose instrument capable of quick, accurate estimations of stallion sperm concentration and/or foal IgG antibody levels. Each Densimeter kit is pre-loaded with the calibrations necessary for the specified operation. The 591B Densimeter can hold up to eight calibrations at a time and additional calibrations may be purchased and loaded as needed. Alternate species and other unique calibrations are available for Bulls, Boars, Roosters, and Turkeys.

The 591B Densimeter is housed in a sturdy, lightweight plastic casing, measuring 9"x8"x4" with an approximate weight of 2 lbs. The front panel consists of a 20-button keypad and an illuminated liquid crystal display (LCD) panel. Located on the back is the power switch, power receptacle and a USB communications port.

The 591B Densimeter is sold as a kit which includes all equipment and supplies for the specified use. The 591B Densimeter kit includes a universal power supply (120V / 240V operation),, instruction manual, required peripheral equipment, Calibration Loader CD, and a copy of ARS's publication "Techniques in Equine Reproduction".

A 12 volt car adapter, additional species calibrations, semen processes or alternate tests may be purchased separately from Animal Reproduction Systems.

The 591B Densimeter features a temperature stabilized Specimen Compartment which increases accuracy in some applications and built-in Data Storage to store test results. An audible alarm is built-in to announce when a test is complete. In addition, automatic calibration adjustments are performed before each test, eliminating the need for any additional calibration procedures.

Included on the Calibration Loader CD is the Densimeter Data Utility. This utility program downloads test data from the 591 Densimeter and stores the results into Excel spreadsheets or advanced database applications.

Specifications
- Height: 4.5 in.
- Width: 9.0 in.
- Length: 8.0 in.
- Weight: 2.6 Lbs. (Densimeter only)
- External Power Supply: 100 - 240 VAC, 47 - 63 Hz input, 12V DC 1.5A output.
- Storage Capacity: 300 Collections and 250 Stallions. (Once transferred from the Densimeter to E-Z
Records, capacities are only limited by your computer's available storage space.)
- Computer Requirements: E-Z Records Equine Software requires a PC running Windows® XP
or Windows® Vista with a open USB port.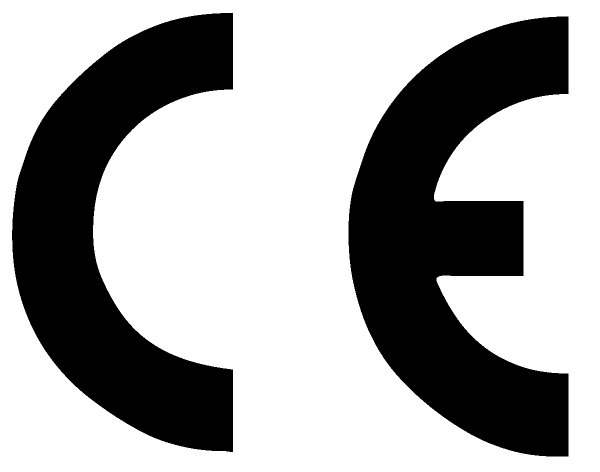 Select Configurations below:
Animal Reproduction Systems
800-300-5143